I haven't posted any new work for a while. Been busy during that time, though. Some of what I've been working on will be posted later.
This short custom machete is ready to ship to its owner now. It has a 13.5" blade forged from leaf spring and was hardened multiple times in veggie oil prior to multiple tempering cycles. It has an integral socket handle wrapped in hemp cord, with a cotton cord double Turk's head knot at the front, all sealed with amber shellac.
Here it is prior to heat treatment:
It ended up with a bit more recurve.
I tested it out on some dead hackberry, which is never easy to cut, prior to sharpening. Here's the video of that:
Then I built a scabbard for it out of padouk wood. The scabbard is ambidextrous and has multiple holes for a variety of carrying and accessory mounting options. The overall package is light, and the blade is very lively in the hand, although as you can see it will easily tackle big chores.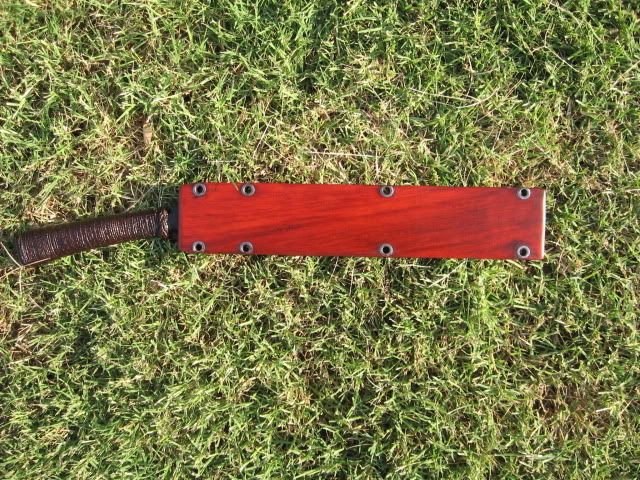 And now that it's actually sharp, let's see what it will do: