This one is ready to be picked up by the customer. He's clearing a section of his property, which is heavily covered in cedar and briars. This will be seeing action in that regard.
The blade is around 16" long, with an unsharpened false edge. The steel is brand new 5160, multiple hardened in veggie oil prior to multiple tempering cycles. Handle is wrapped in hemp cord with cotton cord double Turk's head knots at the ends, all sealed with black shellac.
Since briars were a major reason for the commission of the machete, the design is pointed more toward slashing than the short, recurved machete with a scabbard I posted recently. It'll still chop like an ax, don't get me wrong!
A look at the socket prior to being wrapped: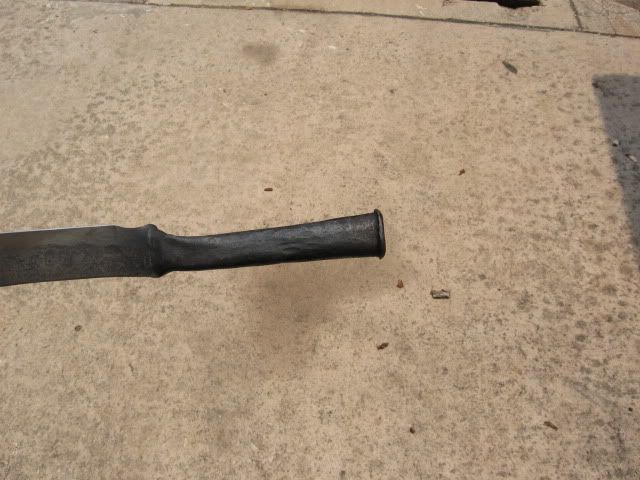 It's built for a righty, with the seam toward the fingers.
A closer look at the end of the socket which is rolled over: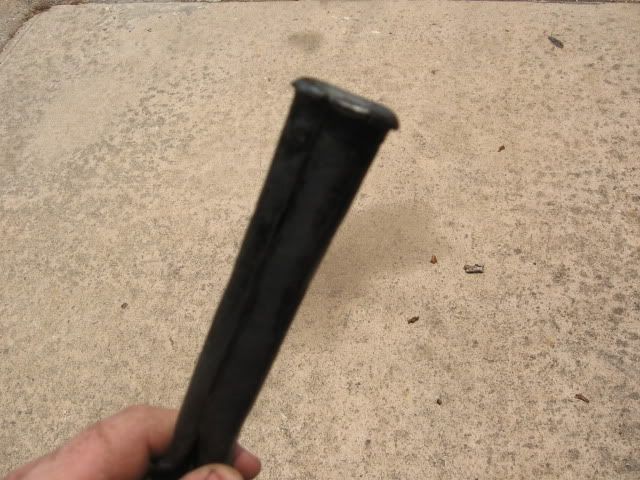 I always enjoy making a good using tool. There are subtleties in physics and biomechanics that have to accounted for that cannot be understood fully unless you use tools yourself. And using a good tool like that is an especial pleasure as well. They just kind of sing to you is the best way I know to put it.